Select tickets
Enter details
Payment
Complete!
Tickets
Welcome to the Torre Abbey online booking system. Please select from the options below:

• Adult Ticket £8.00
• Concessions £7.00
• Under 18s Go Free Free

• Garden Only Ticket £2.50
• Concession Garden Only £2.00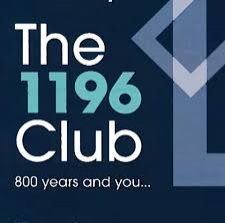 • The 1196 club £16.00
• The 1196 club (Concession) £15.00
• The 1196 club doube up £30.00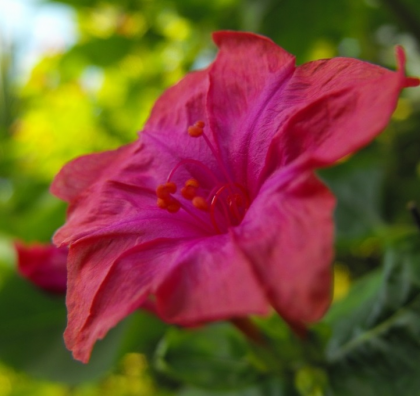 • Annual Garden pass £9.00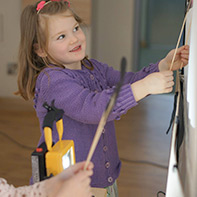 Get ready to join us on an adventure! Each week Doorstep Arts lead an energetic workshop that gives preschool age children a chance to explore drama. Every week is a different theme stimulated by each child. Doorstep Arts encourage your children to play, be silly and enjoy bringing their imaginary worlds to life. Using dance, song, crafts, instruments, outdoors, games in Torre Abbey, books, toys, we spend 30 minutes minimum using lead play by a professional practitioner, and then the rest of the time your child can enjoy free play with parents and interacting with other children.
• Child £5.00
• Sibling ticket £4.00
• Spring Term Booking £45.00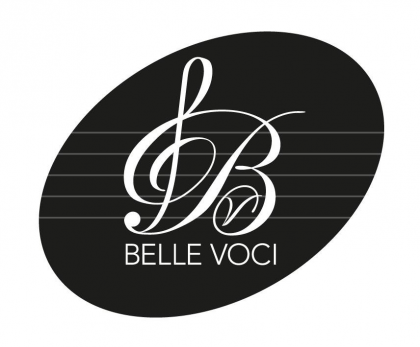 Belle Voci are a professional classically trained soprano (Donna-Marie Broomfield nee Hughes) and tenor duo (Matthew Wilding) with experience of performing in many varied and exciting events, productions and locations both in the UK and internationally. They are passionate about making classical music accessible, entertaining and engaging to their audiences.
They have a huge and varied repertoire including solos and duets from the world of Grand Opera, Operetta, Opera, Sacred, Art Song, Swing, Musical Theatre and Crossover and with their accompanist repetiteur and Organ Scholar Simon Dunbavand - they will take you on an informative, amusing and thrilling journey, making your evening one to remember.
Doors open 7pm, starts 7.30pm
• Belle Voci Concert £12.00
• Concession £10.00

Torre Abbey Museum continues its hugely successful transformation into an exciting, credible and multi-award winning arts centre, by welcoming a cutting-edge piece of theatre performed by robots. 'The Last Supper' by kinetic artist and scrap sculptor Giles Walker is an ingenious piece of sculptural performance art that explores man's dark desires to re-create himself as an automaton. It has only ever been seen in California and the Science Museum in London before.
This 13-minute robotic performance explores themes of mortality, identity and morality, as well as religious belief and indeed disbelief. 12 figures sit around a large candle-lit table, mirroring Leonardo Da Vinci's iconic painting 'The Last Supper.' However, these less-than-saintly characters are drinking and smoking, while bird-headed creatures scuttle about and at the centre, a child stands in front of a cross.
The cyber punk characters discuss their views on sin, forgiveness, guilt and judgement, while music plays and 'the last supper' requests of death-row inmates are read. It's a thought-provoking, controversial and mesmerising creation, which just 25 audience members at a time will be able to walk around, observe and absorb.
Taking over a year to create and built from an old CPR dummy, mannequins, bird skulls and electric motors, this atmospheric installation follows a long tradition of artworks that use lifelike machines to explore human identity and morality.
There are just two performance a day during the week and three each Saturday and Sunday. Each session is limited to 20 members of the public and five Torre Abbey Museum 1196 Club members. The performances are free with your museum entry, but we highly advice you book in advance.
Warning: contains very strong language and adult themes unsuitable for children under 15.
• Adult Ticket £8.00
• Concessions £7.00
• Under 18s Go Free Free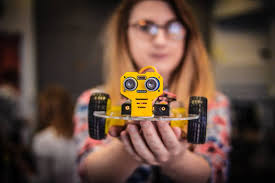 For age 12+
Build a two-wheeled robot in this exciting computing and electronics workshop. With expert guidance on construction and programming, and a kit of motors, wheels and electronics, you'll be a robotics pro in no time.
Once built, learn the steps to program your creation to move forwards and backwards in a straight line. Add a distance sensor then write the code to stop your robot bumping into things.
All materials will be provided to build the robot. However the price of this course does not include being able to take robots away from workshop. Customers will be provided with a bespoke 'ingredients' list to grab your own kit and show off your robot building skills at home.
This popular workshop is the perfect way to keep young minds active over the summer holidays.
1-4pm, £15 per child
• Build a Robot Workshop £15.00
Your Basket
Item
Price
Qty
Subtotal
There are no items currently in your basket

Total

£0.00