Enter details
Payment
Complete!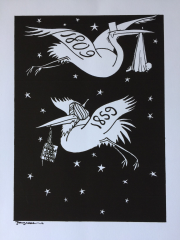 IACF Lecture Performance - The Moving Finger

IACF are very pleased to invite this special lecture performance inspired on one of the marginal influences that yielded a rather giant influence on the contemporary literature of the late Victorian and early twentieth century, Edward Fitzgerald's translation of The Ruba'iya't of the eleventh century Iranian poet, mathematician and astronomer, Omar Khayya'm.
Sorry, no tickets are currently on sale.
Your Cart
Item
Price
Qty
Subtotal
There are no items currently in your cart

Total

£0.00